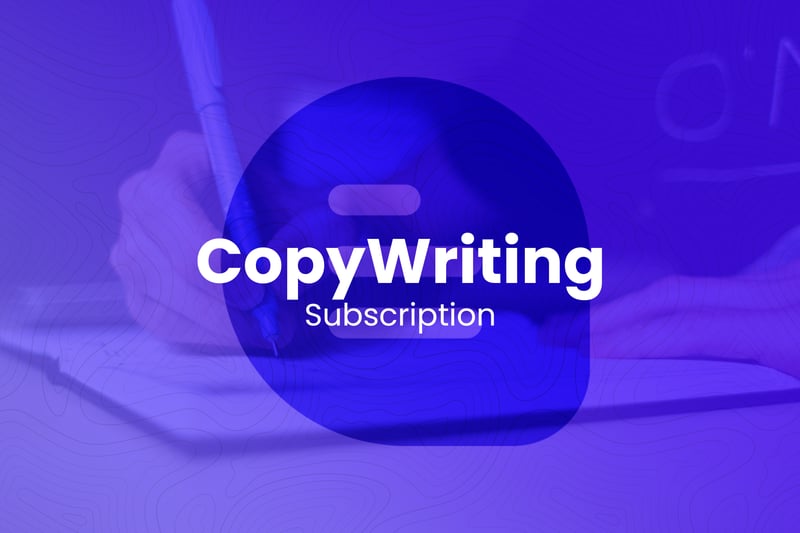 Copywriting Subscription : Impactful Words, Immediate Results
398,00 US$
Copywriting Subscription Service: Impactful Words, Immediate Results
Looking to breathe life into your messages with powerful words? Our Copywriting Subscription provides you access to an unlimited source of persuasive and compelling content. From captivating ad copy to effective emails, our writing team is ready to elevate your communications to the next level.
Key Features:
Unlimited Projects: Regardless of your subscription duration, all your copywriting projects will receive unlimited attention. We'll transform your ideas into persuasive content without limits on the number of projects we can create.

Swift Delivery, Immediate Results: Our commitment is efficiency and effectiveness. You'll receive your copywriting projects in under 12 hours, enabling you to seize opportunities swiftly.

Persuasive and Targeted Messaging: We convert your concepts into persuasive texts that resonate with your audience and make an impact. Each word is carefully chosen to effectively convey your message.

Variety of Formats: Whether it's ads, blogs, social media posts, or any other format, we're prepared to create compelling content that aligns with your objectives.

Adaptability to Your Brand: We immerse ourselves in your brand and voice to ensure each word reflects your identity and appeals to your target audience.

Unlimited Revisions: Your satisfaction is paramount. We offer unlimited revisions to ensure every detail is perfected according to your preferences.
Choose Your Plan:
We offer flexible one-week and one-month subscriptions, tailored to your needs and timelines. Whether you need a constant flow of persuasive content or a specific project, our Copywriting Subscription empowers you to captivate your audience with words.
Elevate your communications to new heights and maximize your influence. Subscribe today and discover how our words can propel your results!
Add To Cart