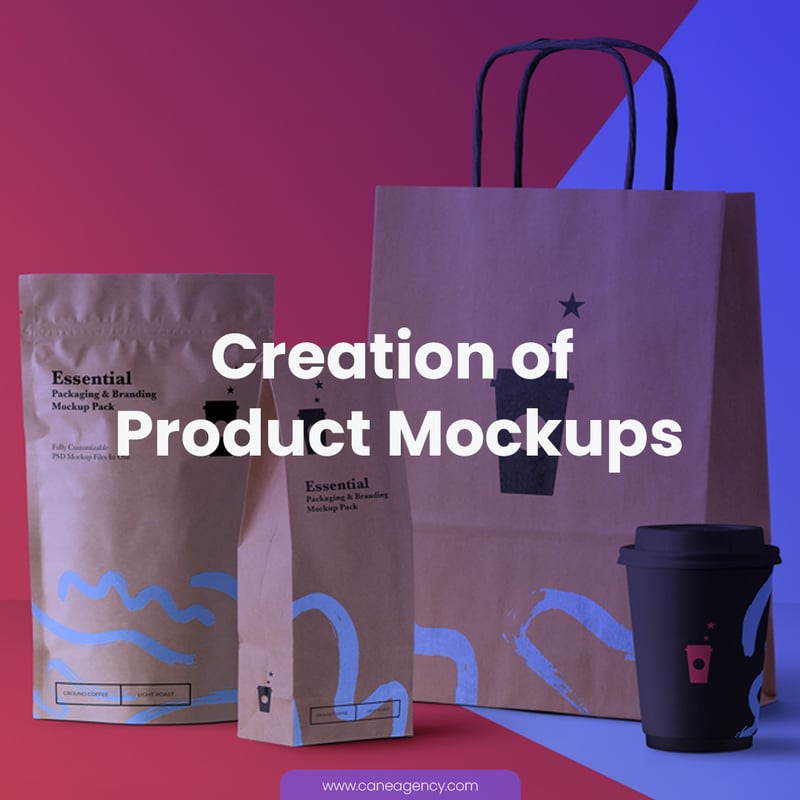 Creation of Product Mockups
200,00 US$
Creation of Product Mockups
What will you receive?
Realistic mockups of your products to present them in a professional and attractive way.
Up to 5 mockups from different angles or settings to highlight the details of your products.
Personalized label design for your products if you don't have them.
High resolution digital files ready to use on your website, social media or marketing materials.
Promotional post of the product that you can use in your social networks to increase its visibility.
Price: $200 for product mockup creation service (including label design if needed).
Service features:
Our design team will create realistic mockups that will allow your customers to visualize what your products look like in real situations.
If you do not have labels for your products, we will take care of designing them in a personalized way, according to the identity of your brand.
We will work on up to 5 mockups for your products in different angles or settings, ensuring that they highlight their features and attributes.
Product promotional posts will help you promote your products on social media and generate more interest from your audience.
How we work:
Understand your products: Before we start designing, we need to know your products and their features.
Label design: If you don't have labels for your products, our design team will create custom labels that highlight your brand identity.
Creation of the mockups: We will develop up to 5 realistic mockups for your products in different angles or scenarios.
Promotional post: We will also provide you with promotional posts for the product so that you can use them on your social networks.
Final delivery: Once the elements are approved, you will receive the digital files in high resolution ready to be used on your website, social networks or marketing materials.
Add To Cart