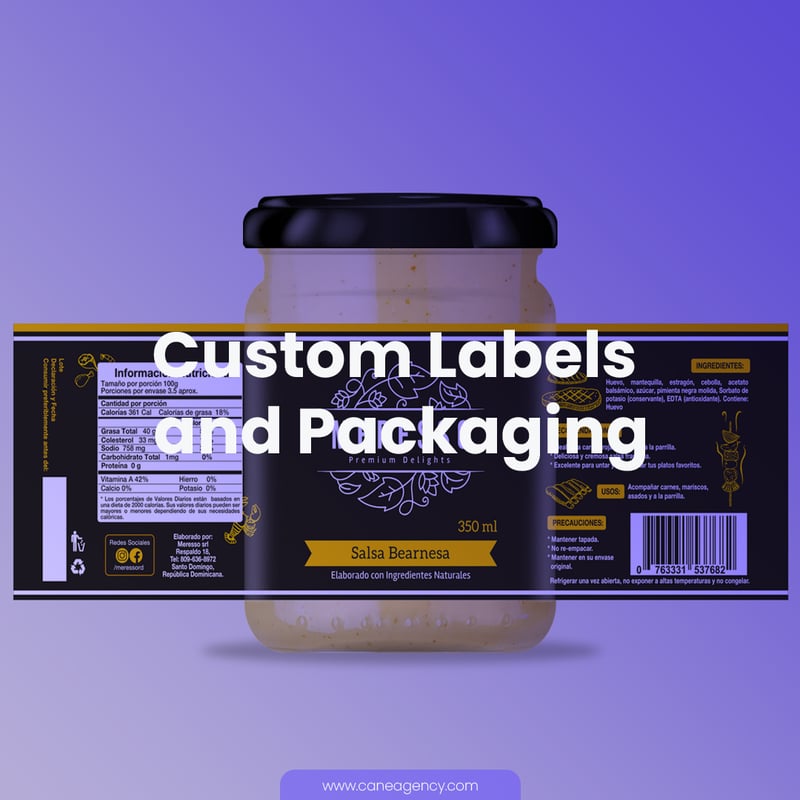 Custom Labels and Packaging
100,00 US$
Custom Labels and Packaging
What will you receive?
Custom label and packaging design for your products.
Digital files ready to print and apply to your products.
Fast delivery in 2-3 business days.
Price: $100 for the design of personalized labels and packaging.
Service features:
We will create unique and attractive labels and packaging that reflect your brand identity and personality.
We will adapt the design to your specific needs, whether it is for food, cosmetics, electronics or other products.
We will use colors, fonts and images that convey the message and value of your product.
You will receive up to 3 design options so you can choose the one that best suits your preferences and requirements.
How we work:
Understand your products and brand: Before we begin designing, we'll make sure we fully understand your products and brand identity.
Review and adjustments: We will present the designs to you so that you can review them and request any necessary changes.
Final delivery: Once the design is approved, we will deliver the digital files in formats ready to print and apply to your products.
Custom labels and packaging are essential to stand out in the market and convey the quality and professionalism of your products. With our mini label and packaging design service, you will be able to obtain a unique and attractive design that will captivate your customers and increase the value of your brand. Enhance the image of your products with personalized labels and packaging! Contact us and let's start working on your design today.
Add To Cart