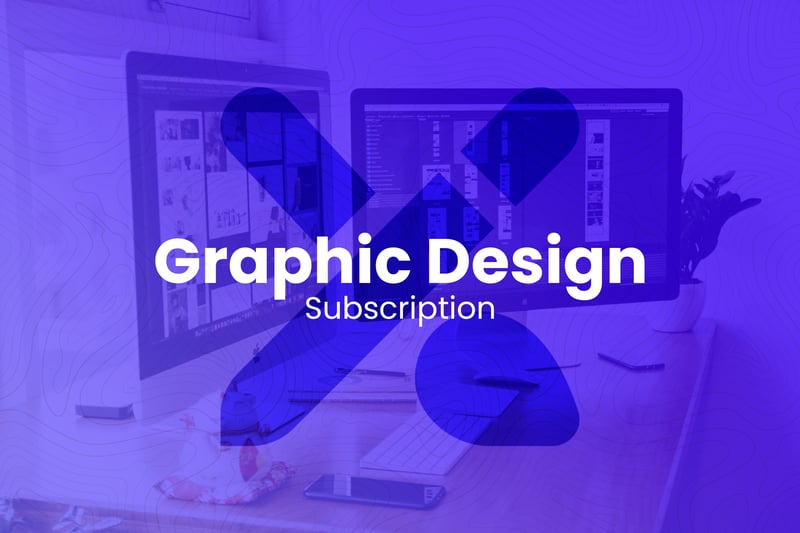 Graphic Design Subscription: Boundless Creativity, Striking Results
959,00 US$
Graphic Design Subscription Service: Boundless Creativity, Striking Results
Looking to visually stand out and captivate your audience? Our Graphic Design Subscription gives you access to a realm of creative possibilities. From memorable logos to eye-catching social media graphics, our team of designers is ready to turn your vision into exceptional designs.
Key Features:
Unlimited Projects: Regardless of your subscription duration, you'll have access to a constant flow of unique and professional designs. We transform your ideas into visually impactful pieces, with no limits on the number of projects we can create.

Swift Delivery without Compromises: Your time is valuable. We deliver swift and consistent results, with a turnaround time of no more than 48 hours. Get exceptional designs at a pace that fits your schedule.

Variety of Formats: From banners and brochures to social media graphics and more, we offer a wide range of designs tailored to your needs. Each design is crafted with a fresh and unique approach.

Consistent Visual Identity: We create designs that reflect your brand identity cohesively. Each piece contributes to strengthening your image and leaving a lasting impression on your audience.

Creative Customization: We dive into your goals and vision to ensure each design effectively conveys your message. Every detail is thoughtfully considered.

Unlimited Revisions: Your satisfaction is our priority. We offer unlimited revisions to ensure each design is exactly as you envision.
Choose Your Plan:
We offer flexible one-week and one-month subscriptions, designed to adapt to your design needs. Whether you need a constant visual evolution or specific projects, our Graphic Design Subscription empowers you to captivate through creativity.
Elevate your brand with striking designs that leave a lasting mark. Subscribe today and discover how our designs can transform your visual presence!
Add To Cart