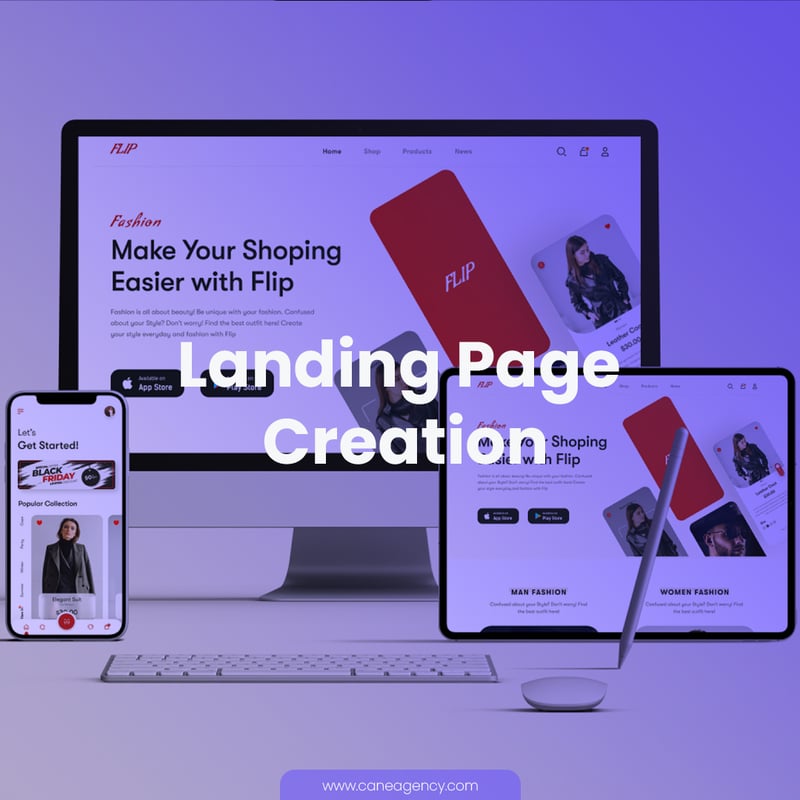 Landing page creation
160,00 US$
Landing page creation
Landing Page Creation Service Our Landing Page Creation service is designed to help you capture the attention of your visitors and convert them into potential customers. We create a single, highly optimized and personalized website designed specifically to achieve your marketing goals. Service features:
Custom Design: We create a customized Landing Page that aligns with your brand identity and conveys your message effectively. The design will be focused on the user experience and the conversion of visitors into customers.
Conversion Optimization: We make sure every element on the page is optimized to maximize conversions. This includes a clear and prominent call to action, easy-to-use contact forms, and a clear and attractive layout of content.
Responsive and Loading Speed: The Landing Page will be fully responsive, which means that it will look and work perfectly on any device. In addition, we make sure that the page loads quickly to provide the best user experience.
Integration with Marketing Tools: If you wish, we can integrate the Landing Page with your marketing tools, such as email platforms or customer management systems (CRM), so that you can easily manage the data of potential customers.
Service Benefits:
Increased conversion of visitors into leads.

Generation of leads and increase of the database of potential clients.

Greater effectiveness in your marketing campaigns and promotions.

Greater visibility and exposure of your offers and products.
Trust our team of experts to create an effective and attractive Landing Page that propels your business towards success. Contact us now and start getting tangible results with our personalized Landing Page!
Price: $160 per page
Delivery time: 5 days
Add To Cart