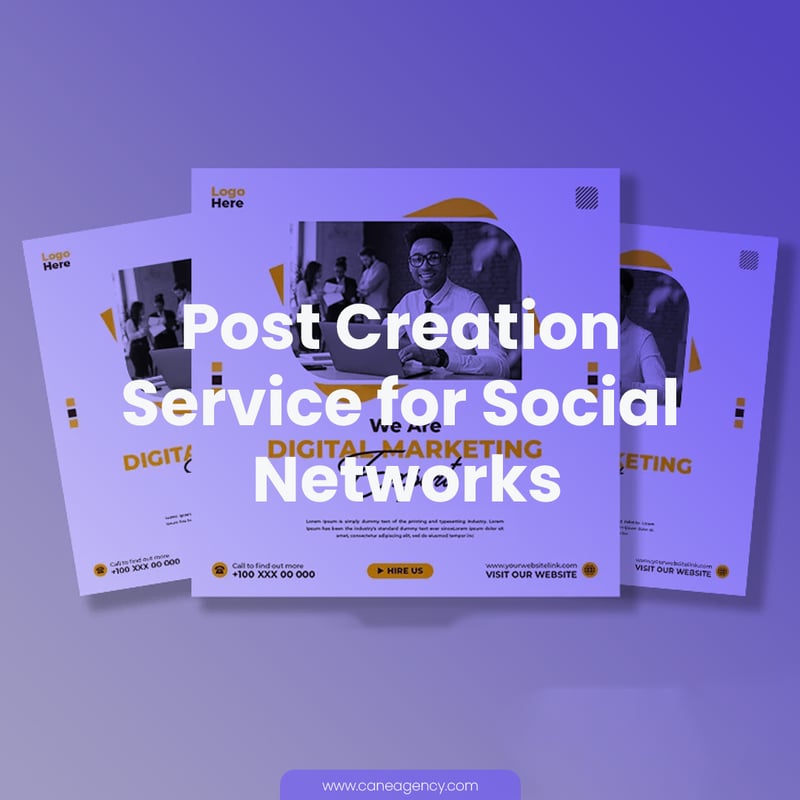 Post Creation Service for Social Networks
30,00 US$
Post Creation Service for Social Networks
Our Social Media Post Creation service is designed to help you engage your audience and stand out on social platforms. We create attractive and personalized content that will boost the presence of your brand and increase the interaction with your followers.
Service features:
Creative Design: Our team of graphic designers will create visually striking posts that align with your brand identity and convey your message effectively.
Relevant Content: We develop relevant messages and texts that draw the attention of your audience, encourage interaction and generate interest in your products or services.
Variety of Formats: We will create posts in different formats, such as images, infographics, and carrousels, to keep the content fresh and engaging.
Optimization for Social Networks: We ensure that the posts comply with the specifications and recommendations of each social platform, thus guaranteeing a perfect visual experience on all of them.
Strategic Scheduling: We can schedule posts to be published at the most optimal times for your audience, maximizing reach and visibility.
Audience Interaction: We encourage interaction with your followers, responding to comments and messages to maintain a close and positive relationship with your online community.
Price: 5 personalized posts for only $30
Delivery time: 2 days
Service Benefits:
Increased engagement and interaction with your audience.
Greater visibility and reach of your publications on social networks.
Improving the perception of your brand through visually attractive and relevant content.
Increase in followers and potential customers.
Save time and effort by leaving the management of your posts on social networks in the hands of professionals.
Trust our team of experts to create captivating posts that boost your presence on social networks and generate impressive results. Contact us now and take your social media strategy to the next level!
Add To Cart