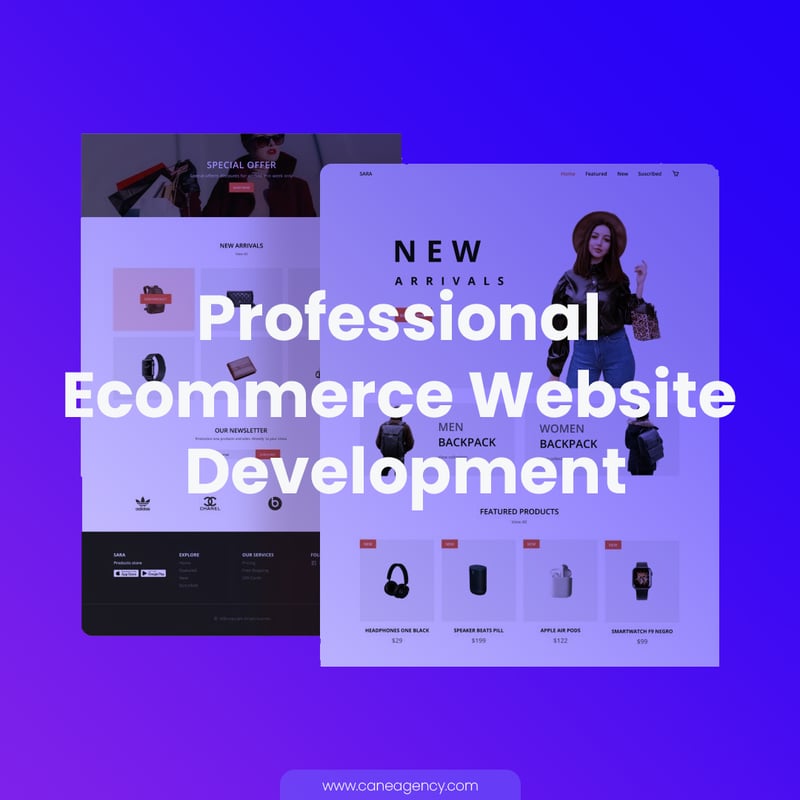 Professional Ecommerce Website Development
500,00 US$
Professional Ecommerce Website Development:
Our ecommerce website development service offers you the opportunity to have a professional, functional, and attractive online store. At Cane Agency, we specialize in building stores using leading platforms such as Shopify and WooCommerce. Our goal is to create an exceptional shopping experience for your customers, maximizing conversion rates and boosting sales.
Service Features:
Custom Design: We create a unique and personalized design for your store that reflects your brand identity and meets your specific needs.

Section Creation: We develop all essential sections of the ecommerce website, including the homepage, product catalog, individual product pages, shopping cart, checkout page, among others.

Mobile Optimization: We ensure that your store is fully responsive, offering a seamless shopping experience on both mobile devices and desktop computers.

Product Description and Upload: We write compelling and persuasive descriptions for up to 5 products, highlighting their features and benefits, and professionally upload the necessary images and details.

Payment Gateway Integration: We implement secure payment gateways to ensure smooth transactions and provide a reliable shopping experience.
Price and Delivery Time: The starting price for the ecommerce website development service is $500 USD
Delivery time: 1 to 2 weeks
Service Benefits:
Enhanced Shopping Experience: We create an intuitive and user-friendly interface that improves your customers' shopping experience and increases retention.

Market Expansion: With an online store, you can reach customers worldwide and expand your reach beyond your physical location.
Add To Cart