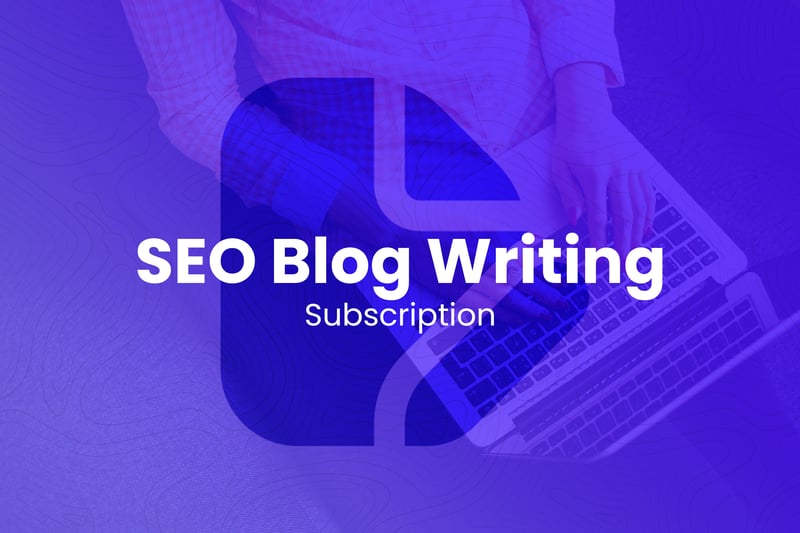 SEO Blog Writing Subscription : Content that Boosts Your Online Visibility
180,00 US$
SEO Writing Subscription Service: Content that Boosts Your Online Visibility
Looking to enhance your online presence with search engine-optimized content? Our SEO Writing Subscription provides you with the key to improving your visibility and consistently attracting relevant traffic. From informative blogs to authoritative articles, our writing team is dedicated to positioning your brand at the forefront.
Key Features:
Daily High-Quality Content: Regardless of your subscription duration, you'll receive a unique and optimized SEO blog every day. Keep your website up-to-date and relevant with fresh and valuable content.

Search Engine Optimization: Each article is crafted following SEO best practices, ensuring your content is primed to shine in search results and attract your target audience.

Relevant and Up-to-Date Topics: Our team researches and selects relevant topics for your industry, keeping your audience informed and engaged with content that matters.

Authority in Your Niche: Through quality content writing, we position you as an authority in your niche, bolstering the trust of your followers and potential customers.

Adaptability to Your Brand Voice: We immerse ourselves in your style and communication tone to ensure each article reflects your brand's identity and resonates with your target audience.

Continuous Optimization: As search trends evolve, we adjust our strategy to ensure your content remains relevant and effective.
Choose Your Plan:
We offer flexible one-week and one-month subscriptions, designed to meet your content needs and goals. Whether you want to build your online presence or strengthen your current position, our SEO Writing Subscription provides you with the opportunity to shine in search results.
Increase your visibility, attract quality traffic, and dominate your niche with optimized content. Subscribe today and watch your online presence soar to new heights!
Add To Cart