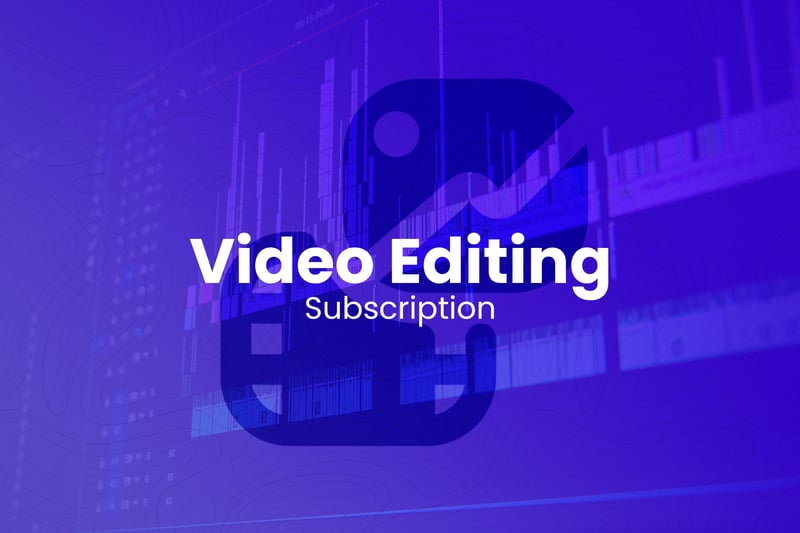 Video Editing Subscription: Infinite Visual Enhancement
1.359,00 US$
Video Editing Subscription Service: Infinite Visual Enhancement
Are you looking to take your videos to the next level? Our Video Editing Subscription offers a transformative experience that will elevate your visual content to new heights. From captivating stories to impactful presentations, our team of editing experts is ready to breathe life into your recordings.
Key Features:
Unlimited Editing: Regardless of your subscription duration, all your videos will receive unlimited editing. Each of your projects will be treated with the utmost attention and creativity, with no limits on the number of projects we can enhance.

Professional Results in Record Time: We deliver swift results without compromising quality. Your edited video will be ready within a timeframe of 24 to 48 hours, enabling you to act swiftly in your content and marketing strategies.

Visually Stunning Narratives: We transform your recordings into captivating narratives that will keep your audience engaged and excited. Every cut, transition, and effect is meticulously designed to highlight your key messages.

Optimization for Various Platforms: Whether for social media, websites, or presentations, we adapt your videos for different platforms, ensuring your content shines in every context.

Music and Sound Effects: We add professional music and sound effects to enhance the visual and emotional experience of your videos, creating an atmosphere that resonates with your audience.

Unlimited Revisions: Your satisfaction is our priority. We offer unlimited revisions to ensure every detail is perfectly tailored to your preferences and needs.
Choose Your Plan:
We offer flexible one-week and one-month subscriptions, tailored to your pace and needs. Whether you need a quick video edit or a constant flow of visual content, our Video Editing Subscription empowers you to shine in the audiovisual realm.
Elevate your videos to a new level of professionalism and creativity. Subscribe today and discover how we can transform your recordings into visual masterpieces!
Add To Cart